Tools for Event Planning in an Unsteady Environment
This is a podcast episode titled, Tools for Event Planning in an Unsteady Environment. The summary for this episode is: <p>This week on The Member Engagement Show, we're sharing a session from our 2021 Super Forum Conference. This session is all about meeting planning in an unsteady environment. Since the pandemic, many things have changed; one of those is how we put on events. Now, we can host events in-person, virtual, or hybrid to get the best of both worlds. Today's show will give you the tools you need to successfully plan your company's next event, from the type of event to sponsorship and presenter support. Listen now!</p>
The rules for meeting planning
02:59 MIN
Revenue planning for all types of events
03:03 MIN
Finding ways to continue networking at virtual events
02:30 MIN
Running a virtual sponsorship
03:13 MIN
Beth Arritt: Welcome to The Member Engagement Show with Higher Logic, the podcast for association professionals looking to boost retention, gain new members and deepen member involvement. Each episode, I'll bring on some experts, we'll talk shop about engagement, and you'll walk away with strategies proven to transform your organization. I'm Beth Arritt, an association evangelist with over 25 years experience in marketing and member engagement, and I'm so happy you're here. Now let's start the show. This week, I'm excited to share another session from our 2021 Super Forum conference. Our very own Higher Logic meetings manager, Carol Valora, joined Tom Chambers from our event's Sponsorship and Partner program to discuss meeting planning in an unsteady environment. Carol and Tom cover the options for in- person, virtual and hybrid events, touching on expenses, revenue, presenter support, virtual sponsorship, required technology, and just how to make sure those event benefits get delivered. Before we dive in just a quick reminder, if you are at all involved in association management, be sure to subscribe to The Member Engagement Show right now so you never miss the strategy and tactics that will lead to higher member engagement. You can add it through Apple, Google, Amazon, Spotify, and more. And with that, here's Carol.
Carol Valora: All right. So welcome to meeting planning in an unsteady environment. My name's Carol Valora, like she mentioned. I'm one of the meetings managers here with Higher Logic, and we also work with the higher education user group. Who is the higher education user group? They're also the HUG, not to be confused with the Higher Logic user group, but we started over 25 years ago to allow higher ed institutions a space to collaborate about the technologies that they're using and the business processes used on their campuses. So over time, we've grown to an organization of over 32,000 members, 900 campuses, 37 countries, and six continents. HUG members are like no other and are always willing to be open and share their knowledge. To start off, the Alliance Conference, which is our biggest annual conference of the year, we had it planned for 2020 in Philadelphia on March 29th through April 1st with 2, 700 of our closest friends, 470 sessions, networking around every corner and abundance of knowledge to spread. So after weeks of following the COVID- 19 spread on March 10th of 2020, we decided to make a final decision to cancel our in- person event. So as a meeting planner, you always hear about emergency plans and crisis plans, but you pray you never have to use them. We learned the new meaning of the word pivot and quickly realized that this word was overplayed like any hot new song on the radio. But in all reality, we really did have to come together to figure what we were going to do as an organization to still generate the revenue that we needed towards our operations, without putting our attendees' safety at jeopardy. We jumped into action and that week, we came up with a crazy idea to try this whole conference to go virtual. So we began researching platforms that week and we received quotes back starting at$ 40,000 and up. We knew that our nonprofit of the HUG could not afford something like this. So our team decided to put together a plan to do all this on our own through Zoom and turned it into a multi- thousand dollars savings for the HUG. We had eight weeks with basically zero budget and were able to have a four day conference with 267 breakout sessions and 2000 attendees, all virtual, all over the world. After the Alliance virtual 2020 conference, we went on and did, in our National Virtual Week, which was a combination of all of our international regionals, as well as our US regional virtual forum, which was a combination of all of our US regional conferences. And then we also just completed our Alliance virtual 2021. So we've all of this story in one way or another. I'm not going to bore you with all the past. So let's go ahead and look towards the future and talk through how we can move forward in this climate of the unknown and how we plan for 2020. Our goal today is not to give you the answer, but instead to give you the tools and the things that guide you to the right answer for your organization. First rule for meeting planning is always sit down and discuss with your stakeholders what the goals and objectives of the meetings are. So for the HUG, are four main goals to focus on more budget, quality content and education, network and building our community and sponsorship opportunities. Again, there's always the conversation of the different event types. And so moving forward, you have options. You talk about all the different options with in- person, virtual and hybrid. But what's that side by side comparison look like? So we broke it down with the pros and the cons for each of those types of events. So in- person, I'd say the biggest pros are definitely face to face networking and lower distractions, and cons can be the budget, travel and time that it takes. Virtual pros include cost effective, flexibility and convenience, and the cons can be overwhelming Zoom fatigue, distractions, and lack of networking and connections. Hybrid basically accommodates for all. However, in some instances, is almost like producing two events. So this may require more staffing, higher AV costs and potentially hotel attrition, depending on your contracts. So breaking it down into the budget, what do you have to think about when you're trying to make this decision? Expenses. You're our main expenses are probably going to be technology and AV, food and beverage, meeting space, staffing and travel. Technology, one of the biggest things is streaming with video versus just audio. So if you are in person, you may just have your rooms and your sets. What does that look like? Do you normally record them or do you just produce them in that room? If it's virtual, are you using Zoom, which is very low costs or are you using a full virtual event platform? And then the hybrid is usually a combination of those costs. The AV, especially can get really higher on cost with the labor if you're doing both. Food and beverage, generally you have a high food and beverage cost in person. If it's virtual, you can choose to forgo that and save some money or if you want, you can always send out Uber eats cards or things like that. For meeting space, it's really going to be breakout rooms, general sessions, reception space, exhibit hall, all of those things to think about. Whereas the virtual, you really probably don't need actual meeting space, unless you're going to have your whole staff at a headquarters of some sort. And then staffing. In person, you're going to have meeting planners, registration, and security contractors, all of those different things. Virtually, you kind of cut most of that out and it's really just the session facilitators and tech support, for the most part. And then for travel, staff, contractors, anybody else you're bringing in, if you're paying for board members or other volunteers that are coming. And then virtual, there's obviously travel, unless sometimes people will do the keynotes or things like that, where they're in a studio. But other than that, there's really no travel for virtual.
Tom Chambers: So one thing for me just from, and I'm on the sponsorship side, I think one thing for me that's kind of interesting here is when you start looking at expenses around any of the stuff that you're going to sell on the sponsorship arena, we are running at the HUG virtual events that are pretty much zero expense. So our virtual events are actually really profitable for the organization. Does it mean that it's great for our sponsors? Not necessarily. Doesn't mean it's great for our members, not necessarily. But in the meantime, when we're considering all of the factors, virtual, it's been a great revenue generator for us, in the meantime. I don't think we're going to be able to survive on it because our membership wants us to go in person for everything, and we'll be in person for our next annual conference. But already, even in- person, adjusting our expenses from a sponsorship side and then raising rates on the other end as well to still kind of make money, the in- person's not always the best money maker. So this has become a real point of conversation in all of our board meetings at the HUG around what are we providing is virtual for this type of meeting, for this 300 person meeting, making more sense than doing a full blown in person meeting.
Carol Valora: Feel free to jump in at any point, too. So moving forward to the revenue, this is probably something, another area that Tom can really talk more to. Sponsorship's obviously one of our biggest revenues. In person, we can basically sell and brand anything. And that's when we're walking a space or going to a new venue, it is literally just walking around saying, what can we brand and how can we sell it? Tom's really great at coming up with some creative ideas on how we can do that. The last couple years virtually, we've really struggled, as Tom mentioned, of getting that sponsorship. I don't think they've gotten nearly the ROI that they normally do in person when people can come to their booth. They can be in sessions and all of those different things. We did try and come up with some creative ideas and we'll talk about that shortly. But when it comes down to it, I think on a sponsorship side, we really had a hard time giving them that return on their investment. Registration, this is always such a big one. In person or virtually, content is core for us and is our purpose for the conference. In person expenses are always higher. So I feel like when you're coming up with a registration cost virtually, people right now are expecting it to be free or super discounted. We actually continue to charge similar to what we were charging in person and the reasoning for that was we really want to value the content. And by not charging for that, you might devalue some of your conference and your sessions and your speakers. So that was one of our purposes on it, and we really did need to have that revenue. So that was kind of our reasoning behind it.
Tom Chambers: I was going to say this was really kind complicated for us when we were in the planning phase for our big annual event, because we have obligations to meet for our annual in person event. And we, at the same time, need to accommodate for folks that are not able to attend due to COVID scares or travel restrictions or budget restrictions. Again, our members are all higher ed institutions, which is an industry that's kind of facing its own set of problems right now. But when we started talking about all right, well, every year our regular early bird rate is$1, 000 to attend our three day event. Great that we are going to provide some sort of virtual option, but how do we price that at a point that's not going to sabotage our in- person event? That conversation was really hard. And I think ultimately, after a lot of discussion, we came to all agree that we need to push the in person event, still come up with some sort of hybrid level content. Maybe it's the highlights of the event, maybe it's a smaller package, maybe it's just a few sessions. But something that was still of value, but not priced so low that we'd be shooting ourselves in a foot to promote people getting to the conference in person.
Carol Valora: We also had to think about too, going back... In 2020, we considered not charging or charging a very minimal fee. And then we were like, well, we don't know how long we're going to be in this situation, we don't know. There's just so many unknowns. So we're like, what if we have to do this again next year? How do we go from this year charging$ 100 to next year having to charge$ 900? So that was another point in conversation that we had.
Tom Chambers: The last piece on sponsorship revenue. We did virtual conferences in 2020 and in 2021 for our annual event. And our revenue for our virtual was roughly about a third of what we do when we're in person. We're typically like a hundred sponsors. And for a virtual event, we wrangled about 30, 35ish, I think those two years. And it's kind of funny because we basically cut everything in about thirds. So cut everything down to one third. So my premier level sponsorship, our premier level sponsorship that we normally sold for$ 30,000 was now 10. And we tried to pile on as many of those same benefits as we could for the hybrid. But just a note for that revenue piece. And this year will be the first year that we're going to be in person with some sort of virtual piece. So to be determined there, what the revenue side looks like.
Carol Valora: And then just the last component on this slide was the commissions and rebates. Not everybody uses commissions and rebates. If you're not, and you're a larger conference, even if you're a small conference, always ask. You can work with your convention and visitors bureau, or CVB, in whatever city you're visiting. You can also sometimes do this directly with the hotels if you don't have a participating CVB. Generally, they'll give you some sort of revenue back for however many hotel stays you have. So however many nights and rooms you sell, because of your conference, they're willing to cut you a 10% or 5% based on how many you're selling. Always a way to generate a little bit extra revenue. And every little bit helps right now. So if you're not doing that, just check it out. If you have questions, feel free to reach out to me and we can give you some more information on that. Okay, so quality and content. So like I mentioned, we are big proponents of quality content. Our conference actually relies on our membership to come in and share stories, business processes, and key informations for their jobs. Like I mentioned, they are really great at sharing knowledge. Higher education is whole different industry. It's not corporate. They will share any information, any document that you want. So it's kind of unique, but I love it. We look to have over 70% of our sessions come in from the membership and then about 30% from our sponsors. And we stay consistent, whether it's that 470 number that we had in 2020, or if it drops down with the virtual sessions. How do we identify content needs and wants? This year, we started something new. So presenter programs, we started at champion presenters program. And this really highlights those presenters that we've known for years that have been coming back every year, submitting sessions, people love them. It's easy to find those people. Usually, you just generally know their name and whatnot. But you can always pull reports, find them. And those are those experts in their area. We reached out to them early and gave them an exclusive submission, which always feels good to people. And we were able to start marketing sessions prior to session submissions even opening. So that was something new we did this year. Hot industry topics, just stay current on what's going on in that industry and how can you discuss it? Panels are really great for these topics, bringing in three or four people from a university or two sponsors and two members. It's always interesting to hear their take on that topic. World events can always be turned into session topics. Last year or we started a leading change track, which is kind of almost like a general track for us, but it's really trying to find those things that are pushing the envelope a little bit more. One thing that we're doing this year is a workshop and some breakout sessions on equity and inclusion. We've built that into our community as well. So it just goes along with our whole membership. Sponsor nominations, this is one that we did new this year as well. We actually reached out to our sponsors and asked them to nominate members on projects that they've worked on with. Like I said, we do like hearing the member side of stories more so. And so this gave us a chance to hear from them, what they worked on, and then we just reached out to those members directly and asked for their submissions. And then ask your members, talk to people, go out into your communities and really just see what's missing from your conferences. Look at your evaluations and just be proactive on finding content. And I put on in here, look for the need, don't always settle for what you get. We always kind of struggle sometimes with this, but we've really tried to find some steps to be proactive in the last year or two and going out and finding that content that we want, not just hoping someone submits it. Okay. And then presenter support. This is something else we've really tried to focus on over the last couple years, especially once we went virtual, because I think there's just so many more components virtually. So we have all of our submission information on a page, we're able to allow for tips and tricks on how to submit a session. Our submission form is quite lengthy. We do CPEs and we do all of these different things. So getting that information at the first point of contact with those presenters is important for us. And then we can just pull down those reports. After we get all that information, it's also good to share with them the benefits. So if there's any registration, discounts or comps, just other reasons why you should present, becoming an expert in your community is always helpful too. And then after that, we really start to move into training sessions. Our presenter portal page, which I put a copy on here, we actually took some really great feedback from the last couple years and redesigned this, this year, to look more like a timeline. People were saying that they struggle finding out exactly when things are due or there's so many key dates and they can never keep it organized. And so we changed it up this year to really allow people to go in and see, okay, it's November, what do I need to be doing as a presenter? Okay. Now we're in December. It really bite sizes it down for people and I think that's going to be helpful. Communication, super important. Always communicate when decisions are going to be made, when they're going to get approval, rejection emails. In those approval emails, give them next steps and expectations. Registration information, reminders, presenter know before you go. I always say you can't give them enough information. You're going to have to assume that people aren't reading your emails, so keep giving it to them. And then hopefully, they'll reference back. I think the key dates and links are super important to make sure to include. And then timelines, you just want to make sure to have those acceptance deadlines, agenda release, registration deadline, presenter trainings if you're doing those, when their presentation upload is due and any live polling that's due. Okay. So next we're going to go into networking. We touched on this a little bit. Our membership is super social. When we're in person, people are at sessions from 8: 00 AM to 5: 00 PM, and they actually do attend sessions, which is not common in every conference. And then they're at the bar from 5: 30 PM until 1: 00 AM. So they love to network, they love to be social. So when we went virtual, this was a little bit of a struggle for us of finding out how we can still have them all together in their groups, so we did coffee hours and happy hours, which were really just open Zoom rooms for them to go in and chat, except for our meet and greets. And these were more Zoom rooms with breakouts. So you could come into that Zoom room and decide you want to go see exhibitor A, then go to exhibitor C and really pop around as well as you can, similar to exhibit hall. And then community discussions were topic driven discussions without any formal presentation. And then we did some games and activities, gamification and things like that. We do have a mobile event. So that was something we could utilize. Even with prizes, some of the games and activities just weren't as successful as they normally are in person. So I think networking was probably one of our biggest struggles in the virtual side. And then just so you can see what we do in person, we have speed networking. That's something new we're doing this year. So we'll have a big open room where it's almost like speed dating, only hopefully not as awkward. And then stop up and share. This is like a whole room of tables of rounds and people can submit topics, and it really just allows these really informal small group discussions for about eight to 10 people. And they could submit these about a week ahead of the conference all the way through the end of the conference. So even if they're in a session, they can just sit it down on their app, submit it, and then in three hours, go meet at a table. And it gets added to the agenda so people can still see it and go attend, if they'd like. We have plenty of social events. We do a couple different receptions and then people always have social events on their own as well. Community space. We really try and utilize the convention center or the hotel that we're at and make sure that there's plenty of seating throughout just to allow that really organic networking that takes place in person. The exhibit hall, we have all of our exhibit booths. We actually call it our solution center now. Exhibit hall's obviously more generalized. But everybody has our own booths. And then we also do all of our meals within the exhibit hall. We have a community service. So we always partner with three local community service groups, and they're able to have a table in there and talk about their organization. We, as a organization, so HUG I should say, has a booth of their own where we do different membership things and help out in there as well. Did you have anything else to add about the exhibit hall on this one?
Tom Chambers: That was the only way we were able to semi make our sponsors happy virtually was by setting up this informal. But setting up this don't have major budgets, so we used Zoom with the breakout rooms and we set up this space for folks to just have an open forum. We have an international conference where we have the same thing and it's kind of gained, I guess, in popularity since we started it. But this year, a lot of my sponsors are coming back with like," Hey, we're going to have these three product experts on and they're going to touch base with everyone on this topic." So that's where they can expect. It's almost like an extra session because a lot of this virtual stuff is only really valuable for these, like what we're doing now, where we're sitting here talking to a group of people. It's like an extra session that's a little bit more collaborative. And I think both members and our sponsors have really valued that. Not a whole lot to share really for the exhibit hall, as far as in person, other than every single one of my sponsors obviously complained over the last two years around not having an exhibit hall in person, and how they are really looking forward to getting back to in person. I don't have any great tip or trick here other than the virtual meet and greets. If you're going to be virtual, obviously if you're going to be in person, that's the preferred. But I don't know. We're not in a hybrid in this next upcoming year. We're really pushing in person because we really need people at our event in person. We're not doing anything virtual. So we're not going to be able to connect people at home with people that are on site, as far as the exhibit hall goes, other than our app. We'll have resources in our app and we'll be able to track all that, but that's pretty much it. Okay, so how to run a virtual sponsorship. So this might be helpful, I think it was Marisa, this might be helpful semi for you if this is kind of like just part of your job is running sponsor. But I wanted to talk real fast around what we did in terms of setting up our virtual sponsorship, because I think there's still going to be a need for that out there. And hopefully, folks on this call, if you are running a virtual event or planning a virtual event, hopefully some of this stuff will be helpful because pretty much what you do for in person. I feel like it's just condensed a little. So I'm going to talk about developing a timeline. I'm going to touch on technology that's out there. I'm going to talk about how to inventory opportunities, how to build a prospectus and then sell it and deliver those benefits. So what I do first is, and this isn't mind blowing or anything, but I kind of work in reverse and I go right to our lead event planner. So our first meeting about putting on an event, Carol has her dates laid out and I essentially work backward to develop a roadmap for myself. I always picture like the sponsorship side, just working in line or in conjunction with. There's a couple of unique pieces where I give sponsors a little more time to submit their virtual session than we do for the regular content, just because I know that they're paying for a session and we're going to slot this session in our program. But for the most part, I'm basically working side by side, really making sure that when they launch the event site, that I'm rolling out my communications to my sponsorship side. At that point, I'm looking at, okay, well, once the site's live, I need to make sure that I've already inventoried all of the potential benefits I can sell. So in this case, with our first virtual event, when we did our 2020 event, I literally went from having a million dollars in sales that I had to return and turning around in six weeks and reselling just this virtual branding opportunity. I felt like a webinar salesman essentially because all I really had a value was that session, that in- person session. So I sat there with Carol and team and we went through, okay, what platforms are we going to use? What's in that platform? Honestly, for this Super Forum event, I sat down with the lead planner for this event and we were talking about, okay, well who's going to sell sponsorships and what kind of sponsorships are out there? Well, you need to go ahead and identify what platform you're going to use so you can figure out what branding opportunities you have. There's a lot of things you can do in the paid platforms. I don't know, Carol, I can't remember all the price points. But the first couple we looked at back in 2020, I think they were a half a million dollars.
Carol Valora: Yeah.
Tom Chambers: Was one. And it was nice. Tons of branding, tons of analytics, lot of great things. We just didn't have the budget for it.
Carol Valora: They weren't a half a million. Tom likes to exaggerate. They started at 40, 000, but they did move up into the hundreds, but I think the top one we looked at was maybe 150. And I agree Tom, there's a lot more opportunity in the paid ones that you buy versus just going through Zoom that you can actually brand and really make look nice. You can have a formal exhibit hall in that virtual platform too.
Tom Chambers: But as far as timeline development goes, once that platform, that was kind of like the first domino to fall for me with a virtual event. Once you've selected a platform, it should be fairly easy to go through inventory, everything that you can possibly sell. It's hard, because you don't want to get to a point where everything that the member sees has a logo on it or an ad or whatever the case may be. You do go through and inventory those benefits, constantly working hand in hand with your event planner. But developing a tight timeline is crucial and it starts with that initial sit down, okay, what are your go live dates for the event website, when are you sending out save the dates, all that kind of stuff so that you guys are locked hand in hand for all that stuff. I kind of bled into this a little bit. So we looked at a lot of different platforms. Now, what we ended up doing, on these sessions, I really want to give you as much detail as I can around what we did and why just because I think being vague is useless. The best thing that we did in our, or not the best thing... And I didn't even do this, this was our event team. They went through and they had back to back calls with all of the virtual platform technology sales groups out there and all of the platforms that were quickly pivoting at that time when everyone started to put on virtual events. Our organization, not mega budget out there. And what we were pretty nervous around just kind of all the uncertainty. We weighed the positives and negatives of, okay, we've got Zoom, which is basically free, and then we've got these other platforms. What are we getting? Can we utilize an investment that we had already made in our regular event app? What we ended up doing is tying basically our event app in as the portal. So like we're logged into Hopin, I think is the name of this one, we force everyone into our results direct mobile app that was already paid for, for our in person event. In there, we had our regular agenda and sessions. I was able to leverage a lot of the existing stuff that the mobile app had as far as advertisement goes in there. It was a clean way for me to sell virtual booths to sponsors because we're able to add resources, we're able to add YouTube links, videos. We're able to see a lot more. I think we're able to see interaction this next year. There were some not so great pieces because I had to update all of their booths at the time. Ultimately, that's how we managed. And we decided to go that way because we had already made an investment in a virtual app, Zoom was free. There wasn't that big of a gap to move to the$ 40, 000 system.
Carol Valora: One quick note too, we only had eight weeks. So when this first happened, a lot of these were like, let's prerecord your sessions, let's do all of this. We just didn't have the time. We didn't have the time to integrate that system and get it all set up and still plan the event. The budget was a big thing, but a lot of it was we just didn't have time either because they were all being bombarded by so many other organizations.
Tom Chambers: So a couple of quick highlights here. For the inventory, your assets, do things like branding your templates for your presentation slides and sending those out to sponsors. I think our sponsors appreciated that, just being noticed. We did use push notifications in our app. Sponsors ate that up. They were quick to get push notifications sent out to people's mobile app for the event to promote a session. Email sends are always one of my sponsor's biggest, I sell quite a bit of those every year because they want to promote their sessions for our event banners and then the exhibitor meet and greet. When I'm building my prospectus, and it's worked out really well this year, I don't know if I have my gate set up perfect, but try and create your small, medium, large size for the event, understanding that maybe your small vendor, if you can swing it, if your small vendor can pay three, four,$ 5, 000 and their cool with just the branding, I would leave it at that. Not the case for me. But I try to create gates on my sponsorships so that the benefits of moving from the small level to the mid tier are pretty significant. And then moving from the mid to the higher one aren't as so much significant. The higher ones I feel always kind of come in anyway, because they want the branding, they want the notoriety, they want the platinum level status. But when you're building out your sponsorship programs, really keep a close eye on the lower tier and the middle tier to push them up a level. Always start with selling to your base. So going out to your, and this is pretty self explanatory, going out to your longtime partners. I do a, what I call like exclusive access sale. So I put out a message, well ahead of time to those 30 sponsors that have come year over year and spent 10, 000 plus with our organization. And I let them know that," Hey, I'm reaching out to you guys because you guys have been coming for," and I do these in personal emails. It takes a little while, but it's well worth it." You guys have been coming for so many years. We're opening up sales. I want to give you access to the pre- sales. Let's set a date and time to talk." If you don't have the bandwidth to set a date and time to talk, or that's overwhelming, just say," Hey, we're going to open up premier level sales this week, platinum this week, major this week. If you're interested in any of these, have questions, love to schedule time." It's wildly successful every year and it quickly builds your base. And then in turn, you can use it for marketing. So as soon as you start to get those guys rolling in early, I go out to my LinkedIn, I post thank yous, I post excited to see XYZ sponsor and then hopes that the other sponsors or their competitors see that, that type of thing. But it builds ground swell early on. Always using exhibitor information page where it's just a one stop page with your FAQ, your exhibitor kits, just like you do for an in-person event. But this is a big time saver for me.
Carol Valora: With our high level sponsors, we started doing a onboarding call with them. So they get the most sessions. They get 10 sessions, roadmaps, all of these things. We actually started doing an onboarding call with them, with PowerPoints, key dates and marketing information for them that they could use to reach out to their members. And it has been very successful as far as getting them organized and getting their marketing people focused in on what you need from them and when. Okay, we're pretty much out of time, but let me just go through this really quickly. Decision time. Tom's already blown this eight times, so we don't have to talk too much about it, but deciding factors for the 2022 were budget, attendee feedback, sponsor feedback, COVID regulations. One of the biggest ones, because we talked about hybrid, like hybrid, the biggest one with that one was attrition. By offering it in person, we were worried that we were going to hit hotel attrition and not be able to actually get people into the hotels because we have extremely high attrition rates. So those are definitely key factors to think about, if you do the hybrid component. So now we're doing in person. We're doing in person in Seattle, Washington, with on demand sessions post- conference. So it still gives people that virtual component, but it's not live virtual. It saves us money in AV, it helps us get people in the hotels and hopefully it gives a chance to come back in person. We normally were 3, 500 pre- COVID. Our projected attendance is somewhere in the 2, 000 range, with projected sessions right over 300. So we've still cut that down and we've scaled it, but it's just something we're looking at finalizing. So we are planning on up being in person. We've done both. We're here if you guys do have questions.
Beth Arritt: Thanks for joining us. Don't forget to subscribe to The Member Engagement Show through Apple, Google, Amazon, Spotify, or wherever you listen to podcasts. Also, if you haven't heard, I have exciting news. I'll be launching an association newsletter in January and you can be one of the first to subscribe. It's called Association Marketing Pros, or AMP. Want to be in from the start? Grab the link from the episode notes. See you next time.
DESCRIPTION
This week on The Member Engagement Show, we're sharing a session from our 2021 Super Forum Conference. This session is all about meeting planning in an unsteady environment. Since the pandemic, many things have changed; one of those is how we put on events. Now, we can host events in-person, virtual, or hybrid to get the best of both worlds. Today's show will give you the tools you need to successfully plan your company's next event, from the type of event to sponsorship and presenter support. Listen now!
Today's Host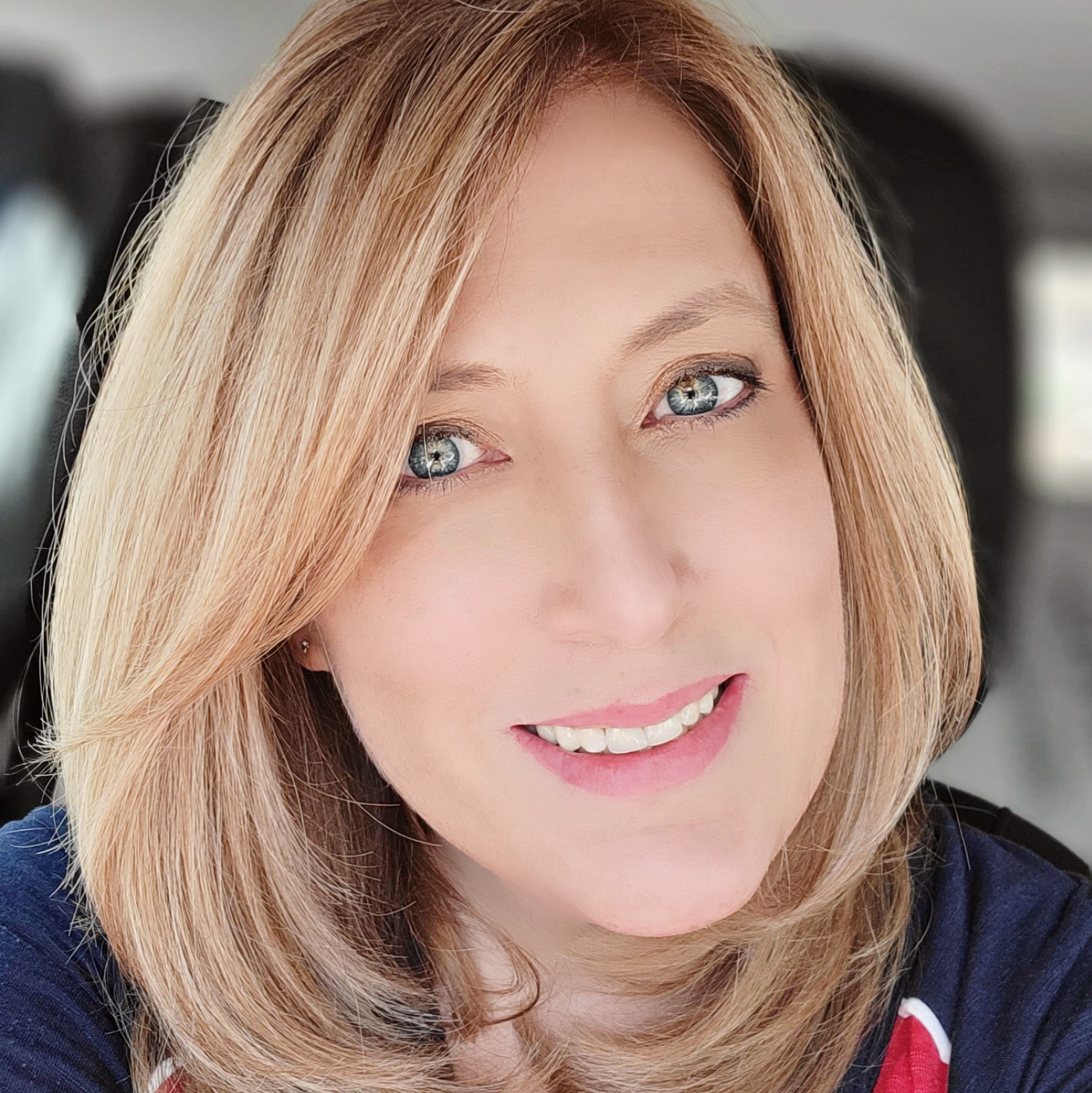 ---
Today's Guests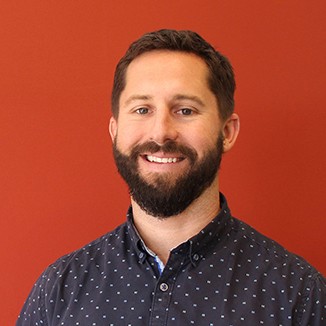 Tom Chambers
|
Sponsorship Sales & Partner Program Manager, Higher Logic / Higher Education User Group